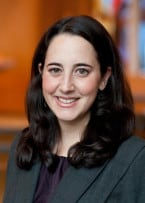 I am grateful to have made it home to Mt. Airy this morning, though my heart lingers in Israel. When I heard a siren outside, I wondered where the nearest safe room was before realizing it was a fire truck and not a warning of a nearby rocket. Turning on the news, I waited for the sounds of Hebrew.
Moving into Shabbat, I am holding onto the faces of the family members, friends, and strangers I encountered around the country. Last Friday night, I sang the psalms of Kabbalat Shabbat with my cousin Barbara and immigrants from Holland, Hong Kong, Argentina and Missouri at her Reform kehillah in Netanya. The rabbi, Edgar Nof, invited the community to join him at a number of interfaith gatherings of Israeli citizens praying for peace that would be held in the week ahead.
I was blessed to join Rabbi Nof at one such gathering on Wednesday at a home in the Druze village of Daliyat al-Karmel. Jewish, Muslim, Christian, and Druze faith leaders came together to mourn for those who have died and to call out for God's help in pursuing peace. We sang and conversed in the living room of Druze leader and proponent of peace, Ali Birani. Then we sat under grape vines on the terrace, sharing plates of hummus and pastries.
At the El Jazaar mosque in Acco, Imam Samir Aasi preaches love and boldly reaches across walls. He was the first Imam in Israel to take a group of Muslim students to Auschwitz to face the shadows of the Shoah. On Wednesday, he stepped away from his community celebration of the Eid al-Fitr holiday to speak with our group of fellow clergy about how human life is more important than land.
Father Yacoubos Abu Aqel and Father Dmitri Mussa represented the Arabic Orthodox community of northern Israel. Father Abu Aqel wept for all those throughout the world who are left without a home because of their religious convictions.
Druze educator Sheikh Samich Natur told a story of Yitro, the father-in-law of Moses and prophet for the Druze people, encouraging us to embrace one another.
I prayed that despite the layers of pain that harden our hearts, we might find the courage to love our neighbors as ourselves, as we are taught in Leviticus. All of the other clergy shared passages from their sacred texts that instill a similar message.
In the midst of these weeks of devastation in Israel and Gaza, we kindled flickers of hope. As we continue to confront unbearable realities, may the Source of Light help us to hold onto a vision of the world as it could be.