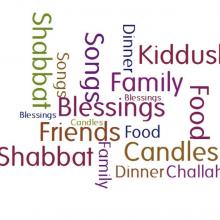 Join us in January and February when our building becomes a center of Shabbat study and prayer for children and adults. During the Beit Midrash months, Religious School classes are held every Saturday at 9:30am (instead of Sunday morning) and combine experiential learning with age-appropriate Shabbat prayer experiences. All GJC kids are welcome and encouraged to participate.
Beit Midrash begins each week at 9:30am and ends at 12:30pm with Kid's Kiddush Shabbat lunch.
RSVP is required for children not formally enrolled in the Religious School.
How does Beit Midrah work?
During the months of January & February, students from across GJC's many communities learn, sing, pray, eat, and spend time together on Shabbat mornings.  The classes are taught by our outstanding religious school faculty, and are geared towards the dual goals of experiential Jewish learning and building kid-community.
The dates for Beit Midrash 5777 (2017) are:
January 7, 14, 21 and 28
February 4, 11, 18 and 25
A few important notes:
Beit Midrash registration has moved fully online this year – click here to sign up you child!
On the last day of Beit Midrash, we celebrate the 3rd grade Tanakh Ceremony together with a family service in the Charry Sanctuary.  This year's Tanakh ceremony will be on February 27th (details to follow as the date approaches)
There is no separate fee for Beit Midrash for GJC members
Beit Midrash for Kids
Here's the schedule:
9:30am – Beit Midrash begins
Grab cocoa (coffee for parents) and a nosh as you head into the classrooms with your friends and peers for Shabbat-friendly learning
11:00am – Age/ grade appropriate Shabbat services
12:00pm – Kid's Kiddush lunch
We begin with the b'rachot, end with birkat hamazon… and eat lots of yummy pizza bagels and mac & cheese in between!
We also schedule a havdallah gathering for every grade in a family's home during Beit Midrash. Please see our congregational calendar for dates.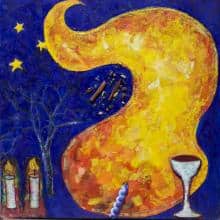 Beit Midrash for Parents
From 9:30-10:00am (between drop-off and the beginning of Shabbat morning services), Rabbi Zeff and Rabbi Lewis will offer a special weekly adult education series especially targeting religious school parents.  This year's topic: Jewish Role-models of Connection and Resistance!
Beit Midrash for All GJC Families
Shabbat is a time for the whole community to come together!  One of the ways we highlight this is by davening (praying) together. This year's services will be according to the following grade breakdowns:
Gan-Bet (K-2nd grade) – Services with our increadible 2nd grade teacher Dove, then parsha-time (through story, movement, and drama) by grade
Gimel-Hei (3rd-5th grade) – Jr. Congregation with Michael, Amishai & their teachers
Vav-Zayin (6th-7th grade) – Students in our oldest grades will have the choice each week of going to the Charry, Minyan Masorti, or Dorshei Derekh (a teacher or teen aide will accompany each group to help frame the experience).