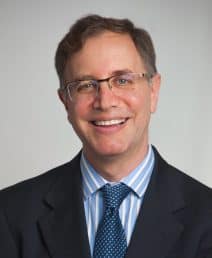 Senior Rabbi
Rabbi Adam Zeff
Counseling, Lifecycle events, Study, Conflict resolution, Ritual questions, B'nei Mitzvah
The Rabbi's Blog, The Rabbi In Action
Rabbi Adam Zeff has served as Rabbi at the Germantown Jewish Centre since 2010, after previously serving as Assistant Rabbi (2007-2010) and Student Rabbi (2002-2007). In his pre-rabbinic life, he was a cultural anthropologist who lived in South India for several years studying the connections between music, media, and society. Music has long been an important part of his life as a singer and instrumentalist in eastern and western musical traditions, and he has performed with many different ensembles in the U.S., Europe, India, and Israel. A native Californian, he spent a "gap year" in Israel before coming east for college, and he received a B.A. in Anthropology from Yale University in 1990, a Ph.D. in Anthropology from the University of Pennsylvania in 1999, and rabbinic ordination from the Reconstructionist Rabbinical College (RRC) in 2007. He has taught cultural anthropology at Penn and at Drexel University, and a liturgy course at RRC. At GJC, Rabbi Zeff loves telling stories, teaching Torah, singing and playing music, working for justice, and talking, laughing, and learning with the people around him. He is active in religious dialogue with Christian and Muslim clergy and is on the Executive Committee of the Board of Rabbis of Greater Philadelphia. As someone who grew up Reform, experimented with Orthodoxy in college, studied at a Reconstructionist seminary, and is a member of the Conservative movement's Rabbinical Assembly, Rabbi Zeff is comfortable in a wide variety of Jewish settings and modes of worship and practice. His core conviction is that diversity in Jewish life and in the wider world is the truest expression of the divine. He and his wife, Cheryl, a public health physician, live in Mt. Airy and have three sons, Zeke, Avi, and Mati.
Rabbi Alanna Sklover began working at GJC as Student Rabbi in 2011, and joined the staff full time as Rabbi Educator in 2013. She received her rabbinic ordination from the Reconstructionist Rabbinical College with a specialization in the congregational rabbinate. A believer in the transformative power of youth group, Jewish summer camp, and experiential learning models, Rabbi Sklover brings her enthusiasm for creative Jewish education and passion about working with mindful Jewish communities to her work at GJC. During her time in rabbinical school, she held many student positions and internships including Student Rabbi at Or Haneshamah in Ottawa, ON, Program coordinator for No'ar Hadash: the Reconstructionist Youth Movement, and Rosh Tefillah (worship coordinator) for Ramah Day Camp in Philadelphia. Prior to rabbinical school, she served as Youth Director at Congregation Beth Emeth in Wilmington, DE. Rabbi Sklover holds a BA in Theater and Religion from Goucher College and has also studied at the Hebrew University in Jerusalem and the Conservative Yeshiva. She, her wife Rebecca Kirzner, and their daughter Bina Yael live in Mt. Airy.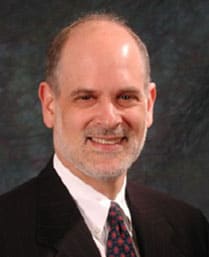 Rabbi Emeritus
Rabbi Leonard Gordon
Leonard Gordon served as Rabbi at the Germantown Jewish Centre in Philadelphia from 1994 to 2010. Before taking this pulpit, he held teaching positions in Religion and Humanities at Kenyon College and the Ohio State University. He has also taught at The Jewish Theological Seminary, the Reconstructionist Rabbinical College and Brown and Columbia Universities. He graduated Columbia College in 1976, studied at the Hebrew University in Jerusalem, was ordained at the Jewish Theological Seminary in 1985 and has Masters degrees in Religious Studies from Brown and Columbia Universities. His wife, Dr. Lori Lefkovitz, is the Ruderman Professor of Jewish Studies at Northeastern University. They have two daughters, Ronya, a recent graduate of Brandeis University and Samara, who attends the University of Pennsylvania.