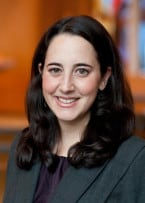 This has been a painful week as we heard about the horrific terror attack on a synagogue in the Har Nof neighborhood of Jerusalem. We mourn for the loss of  Rabbi Aryeh Kopinsky, Rabbi Avraham Shmuel Goldberg, Rabbi Kalman Levine, Rabbi Moshe Twersky and Police Officer Zidan Nahad Sayif. This coming Sunday, November 23rd, we will gather for a memorial service for those killed in the attack. Rabbi Zeff will be present from Israel (via Skype) as we offer psalms, prayers and teachings, and create a space for us to grieve together. Following the memorial service, Rabbi Zeff will report on what is happening in Israel in the wake of the attack. There will be an opportunity to ask questions. The service and conversation will take place from 10:00 AM to 12:00 PM in the Quitman Library.
In the midst of the heartbreak, I was touched by a letter sent out by the widows and families of those killed in Har Nof, in which they call for a Shabbat of Ahavat Chinam, the outpouring of love across divides, in memory of their loved ones. The text of the Hebrew letter is posted above and the English translation follows below. May we honor the families' request, bringing compassion and peace, wherever we are.
From the depth of our broken hearts and with tears over the murder of the holy victims, the heads of our families, we turn to our brothers and sisters, every Jew, wherever you are, and request that we all join together as one, to bring heavenly mercy upon us. Therefore, let us accept upon ourselves to increase our love and brotherhood with each other, between each of us, between different groups, and between different communities.
We request that each person endeavors this Friday afternoon before Shabbat Parshat Toldot to sanctify this Shabbat (Erev Rosh Chodesh Kislev) as a day of causeless love, a day on which we all refrain from talking about our differences and grievances against others, and refrain from any slander or evil gossip.
Through this may there be a great merit for the souls of the fathers of our families who were slaughtered for the sanctity of God.
May God look down from above, and see our grief, and wipe away our tears, and proclaim 'enough with the suffering!', and may we merit to see the arrival of the Messiah, may it happen speedily in our days, Amen.
Chaya Levin, and family
Brayna Goldberg, and family
Yakova Kupinsky, and family
                       Basha Twersky, and family
                      (translation by Rabbi Pini Dunner)