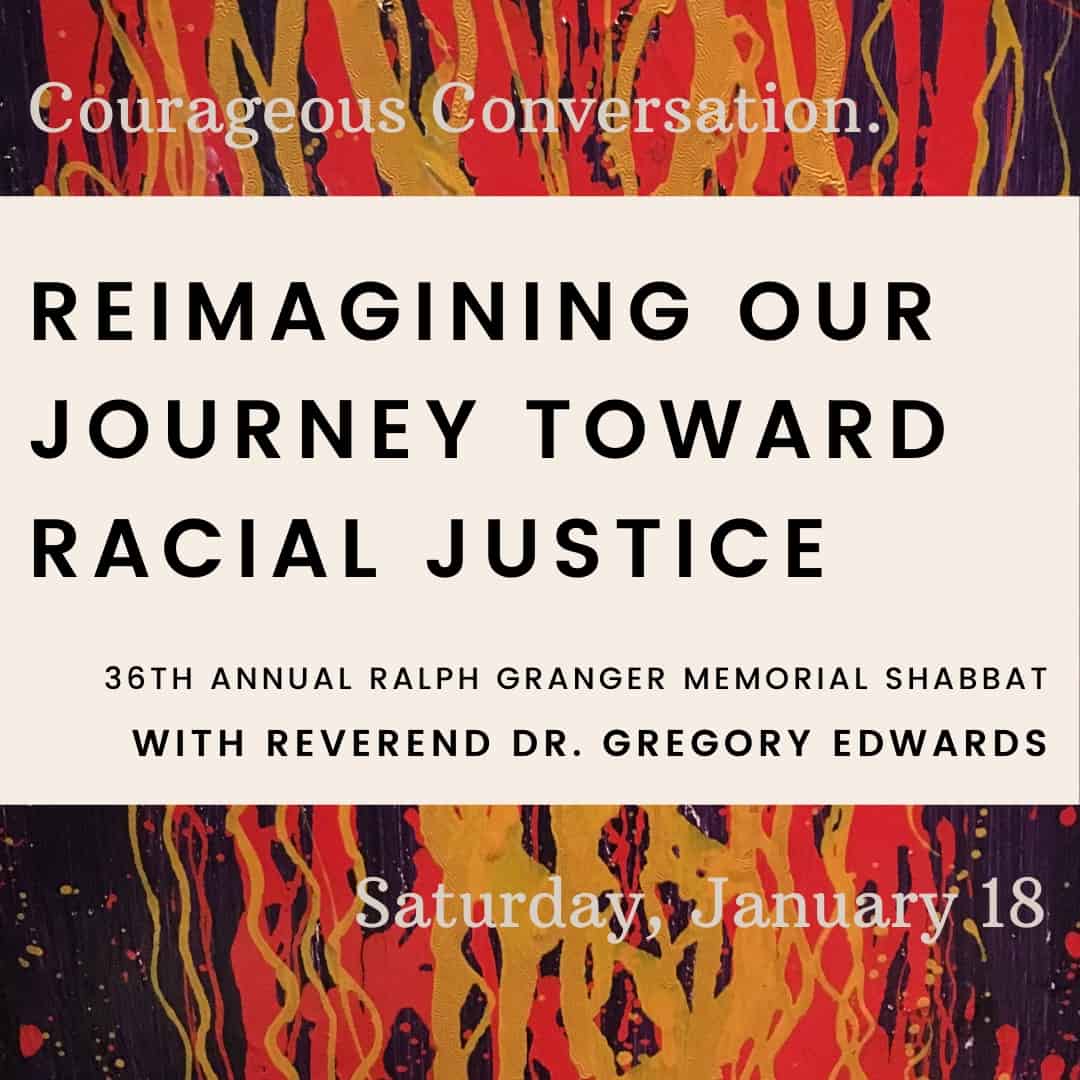 Germantown Jewish Centre invites you to our 36th annual Ralph Granger Memorial Shabbat, "Reimagining Our Journey Toward Racial Justice" with Reverend Dr. Gregory Edwards on Saturday, January 18. As GJC prepares to focus and expand our long term commitment to racial justice work, we've invited Rev. Edwards  to guide and inspire our work by examining how America's long history of structural racism traps and impacts us all. Together we will experience a sample of "Courageous Conversations", a structured process that can facilitate our work toward change.
Ralph Granger Memorial Shabbat in the Charry Service • 10:00 AM
All are invited to lunch in the Marcus Auditorium following services
Ralph Granger Memorial Afternoon Program • 1:15 PM
Reverend Dr. Gregory Edwards is Founder and Senior Pastor of the Resurrected Life Community Church (RLCC) and President and CEO of the Resurrected Community Development Corporation (RCDC). Dr. Edwards has served on numerous local and regional boards, including POWER Northeast. He has spent the last 20 years building a racially diverse, culturally rich, community that has addressed racial, economic, and educational disparities within Allentown and throughout the greater Lehigh Valley. Rev. Edwards holds a doctorate from Drew University in Transformative Justice and Public Policy. He was also chosen as a post-grad to be one of 20 pastors nationwide to participate in initial class of the Martin Luther King, Jr. College of Pastoral Leadership at Morehouse College, for his exemplary leadership in advancing Martin Luther King's Beloved Community through peace, truth, justice and nonviolent direct action.
Each year, Germantown Jewish Centre dedicates a Shabbat to celebrating the life and legacy of Ralph Granger, beloved former custodian of GJC and a role model to our community, and rededicating ourselves to advancing race relations. Ralph Granger was well-loved and respected, a Christian African American who was known for his dignity and love for the synagogue. During his life he served as a role model to our community for valuing and respecting differences in others. The Granger Memorial Shabbat continues to pay tribute to his memory, while focusing on current social issues pertinent to the larger community in which we live.
The Granger Memorial Shabbat is generously supported by the Paul and Hilda Minkoff Ralph Granger Memorial Endowment. Many thanks to the Charry Service, Dorshei Derekh, Hazak, Men's Club, Minyan Masorti, Tikkun Olam @ GJC, and Women of GJC for co-sponsoring this event, and to the Wolfe Family Foundation for their support of all GJC programming.