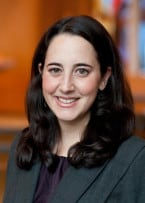 "Let the heavens and earth rejoice,
let the sea roar, together with all that live there.
Let the fields celebrate and all within them,
let all the trees in the forest sing."
                                              – Psalm 96
"The world is charged with the grandeur of God"
                                              – Gerard Manley Hopkins
At last in our city blossoms have popped open on the trees. Cherry trees and magnolias glow pink and white along our streets and in our parks. This past week, as we celebrated the 67th birthday of Israel, we also marked the 45th anniversary of Earth Day, viewed by many as the birth of the modern environmental movement. Spring's arrival and the psalms that are part of our Shabbat liturgy remind us of the majesty of God at work in the world. May we be filled with awe at the wonders of creation. May we answer the call to be true stewards of this precious, one-and-only earth that is our home.