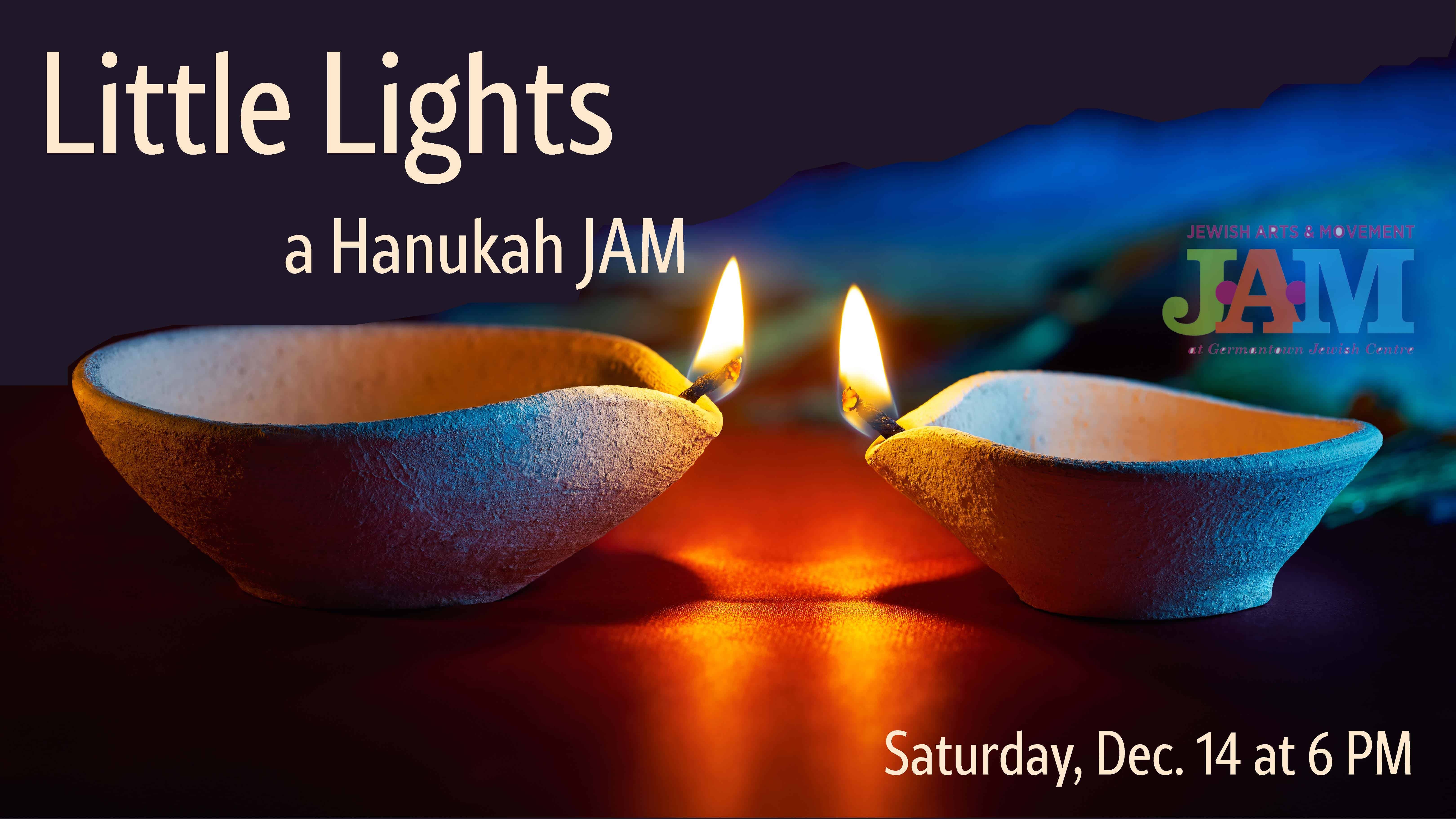 This is the time of year where daylight hours dwindle early. As twilight colors the sky and night deepens, it is good to come together to find the spaces for the light. Thank you for joining us for a special Hanukah & Havdalah program where, bringing together the little lights we all house within us, we listen to age-old stories of how people created light in unity to brighten the night and explore Hanukah using all of our senses. We'll start with storytelling and music, then move through 3 stations: clay play, spinning soft, raw cotton into string, and pressing olives. Little lights will be hidden to find, and when small hands are clean and dry again, we will gather 'round the table for dinner, laughter, and conversation.
The Hanukah JAM program is free. The dinner is $10/adult, $5/child age 4+, and free for children 3 & under. Dinner sponsorships are always available and happily given, so please don't hesitate to request one (email program@germantownjewishcentre.org.) Dinner will be catered by Centre Catering (under Traditional Kosher Supervision) with gluten-free and vegan options.
Reservations for the dinner portion of Hanukah JAM are now closed. There may be a limited number of spaces still available; please call the office at 215-844-1507. Please feel free to come to the program!