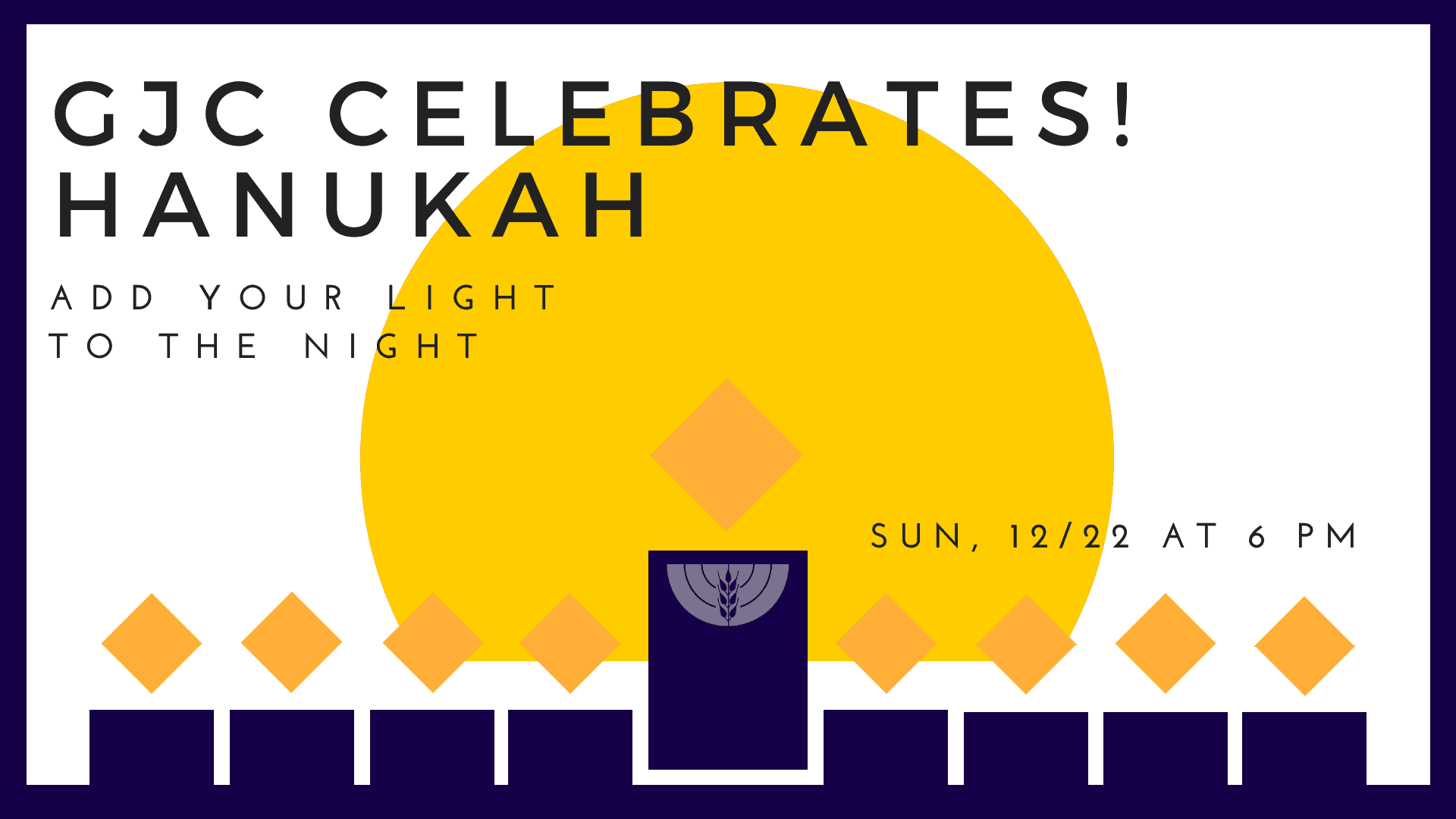 Thank you for adding YOUR light to the night at GJC Celebrates! Hanukah! You'll find latkes aplenty at our annual "You'll-Like-It-A-Latke" Dinner, including gluten free and vegan latkes, with hot soup, salad, and a special dessert. Play some dreidel games, enjoy a Hanukah story, music, and songs, then head on out to the front lawn for the lighting of the Dancing Children Hanukiyah. Don't worry if it's chilly outside, because sufganiyot and hot chocolate will be waiting for you!
6:00 PM You'll-Like-It-A-Latke Dinner, dreidel games, storytelling, and songs with the GJC Choir
($7/person or $25/family of 4+). Dinner sponsorships are available upon request to program@germantownjewishcentre.org. Please consider anonymously sponsoring a dinner for someone in need if you can. Many thanks to the GJC Men's Club for co-sponsoring this event. Register by December 18th!
7:00 PM  Lighting of the Dancing Children Hanukiyah
GJC extends gratitude and appreciation to the Men's Club volunteers who assemble GJC's beautiful outdoor Hanukiyah each and every year. Hanukah would not be the same without its light! Please consider sponsoring a candle ($36) in memory of, in honor of, or with appreciation for someone who has touched your life. Their name(s) will be read during each candlelighting of the Dancing Children Hanukiyah. Contact Dick Menin at menin1911@comcast.net to dedicate a candle.
7:15 PM Sufganiyot (jelly donuts) & Hot Chocolate in the Silver Kiddush Lounge
Reservations for the latke dinner are now closed. Limited spaces are still available; please contact the office at 215-844-1507.